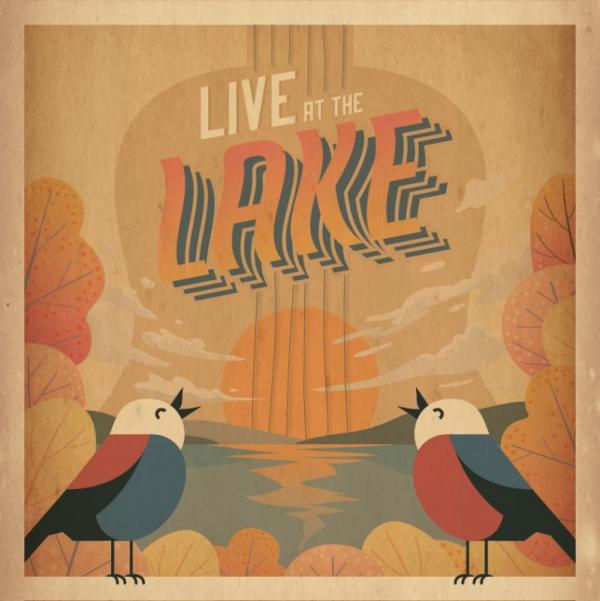 Head to Sanctuary Lakes or Durack Community Arts Centre lawn for an arvo of music and relaxation. Featuring live, local music for you to enjoy while the sun sets down at the Lake.
Live at the Lake line-up includes:
Date: 17 July
Tahlia Forrest, 4pm-5pm
Jon Davis, 5pm-7pm
Venue: Sanctuary Lakes
Date: 14 August
Emily Penny, 4pm-5pm
Scott Murphy, 5pm-7pm
Venue: Durack Community Arts Centre lawn  
Date: 11 September
Daniel Jung, 4pm-5pm
Bella Marie, 5pm-7pm
Venue: Sanctuary Lakes
Family and pet friendly. Bring along a picnic, blanket, bean bag or chair. 
View the Live at the Lake program here.
About the acts
May session

Prayer Corby - is a young solo artist, www.facebook.com/prayercorbyy
Jaxon De Santis - The Darwin born and raised singer/guitarist,  has been involved in the performing arts from a young age after picking up the guitar at the age of 16. www.facebook.com/Jaxondesantismusic 

June session

Mandy Garling - singer and songwriter, FB: www.facebook.com/Miggong
Jennie Attrill - A passionate, up-and-coming singer/songwriter and mother with an ever-present zest for life, Jennie Attrill thrives on creating infectious music and relatable narratives that speak to the soul
FB: www.facebook.com/vocalguitarist

July

Tahlia Forrest - is a young solo guitarist.
Jon Davis - Jon Davis was born into a musical family and has been on stage for all of his adult life. While he always wrote songs, he never actually released them until a chance meeting in 2014 with The Kenny Rogers Band in Darwin. In 2019, JD's lyrics placed in the top ten for the ASA Australian Song of the Year. 

August

Scott Murphy is an established seasoned performer in the Darwin music scene. He has been captivating audiences with his solo acoustic performances in and around Darwin since 2011.
Emily Penny - is a young soloist guitar.

September

Daniel Jung - is a young musician and singer.
Bella Marie - In the last 13 years, requiring a lot of perseverance & dedication, Bella Maree has already accomplished a wide range of goals in the music world. These include singing at the Carols By Candlelight for an audience of 10,000 when she was just 10 years old, making it through to X Factor's TV Auditions as well as The Voice Blind Auditions 2 years in a row.
COVID-19 information 
At all times please observe physical distancing and hygiene requirements as advised by the Chief Medical Officer.
A minimum space of 1.5 metres between you and other people that you do not know.
Avoid touching your face and cough and sneeze into a tissue or into your elbow.
Hand washing with soap and water for 20 seconds or use hand sanitiser. 
Stay home if unwell.