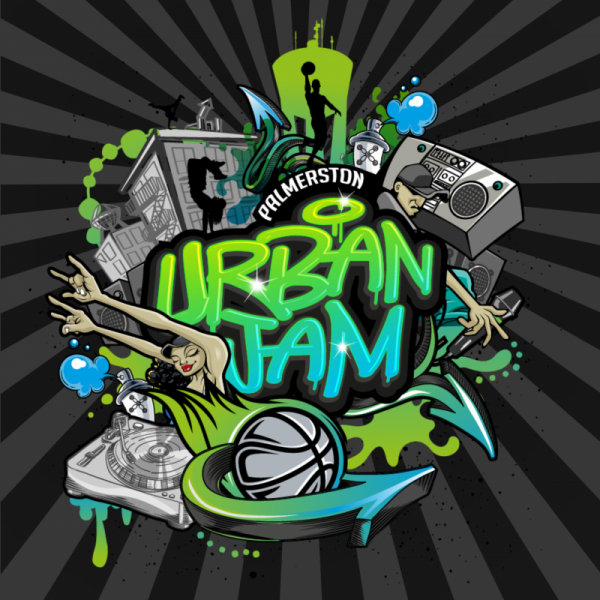 Location:
Palmerston Recreation Centre
Celebrating all things street culture, Urban Jams are free events for Youth! Taking over the Palmerston Recreation Centre with Music, Dance, Creativity, Culture and Art, 3 on 3 Basketball, Volleyball, Gaming and VR activities, a free healthy BBQ and so much more. 
For ages: 10 - 18 year olds.
Anyone over 18 requires an ochre card. 
Follow the Jams on FB: YoPalmy 
YOUTH OPPORTUNITIES
Callout for Event Volunteers to support Urban Jams!
There are two roles for young people aged 15 - 18 to apply for:
Volunteers will support the setup and pack down of events, check-ins, help serve food and help running of activities.
Benefits for Volunteers:
Gain experience in events
Mentored by City of Palmerston Team
Volunteer in a fun environment
Be a part of a team
Add this experience to your resume and we can provide a reference for you when applying for jobs.
Volunteers receive an allowance
If this interest you please sign up HERE 
EOI close 8 September 2021
For more information call Amanda on 89359967 or email amanda.stevenson@palmerston.nt.gov.au
YOUTH ORGANISATIONS -  Youth organisations, programs and services are invited to have a stall at our events. This can be used as an opportunity to consult, educate and or raise awareness around issues relating to youth with youth and their families. Register your interest HERE or contact Amanda on 89359967.
Held by the City of Palmerston, with support from PaRBA, Express Studios, Buslink, Food Bank NT, Level Up, Larrakin Interactive and Zesty Productions.
Proudly sponsored by the Northern Territory Government.
Urban Jams events are drug and alcohol-free.